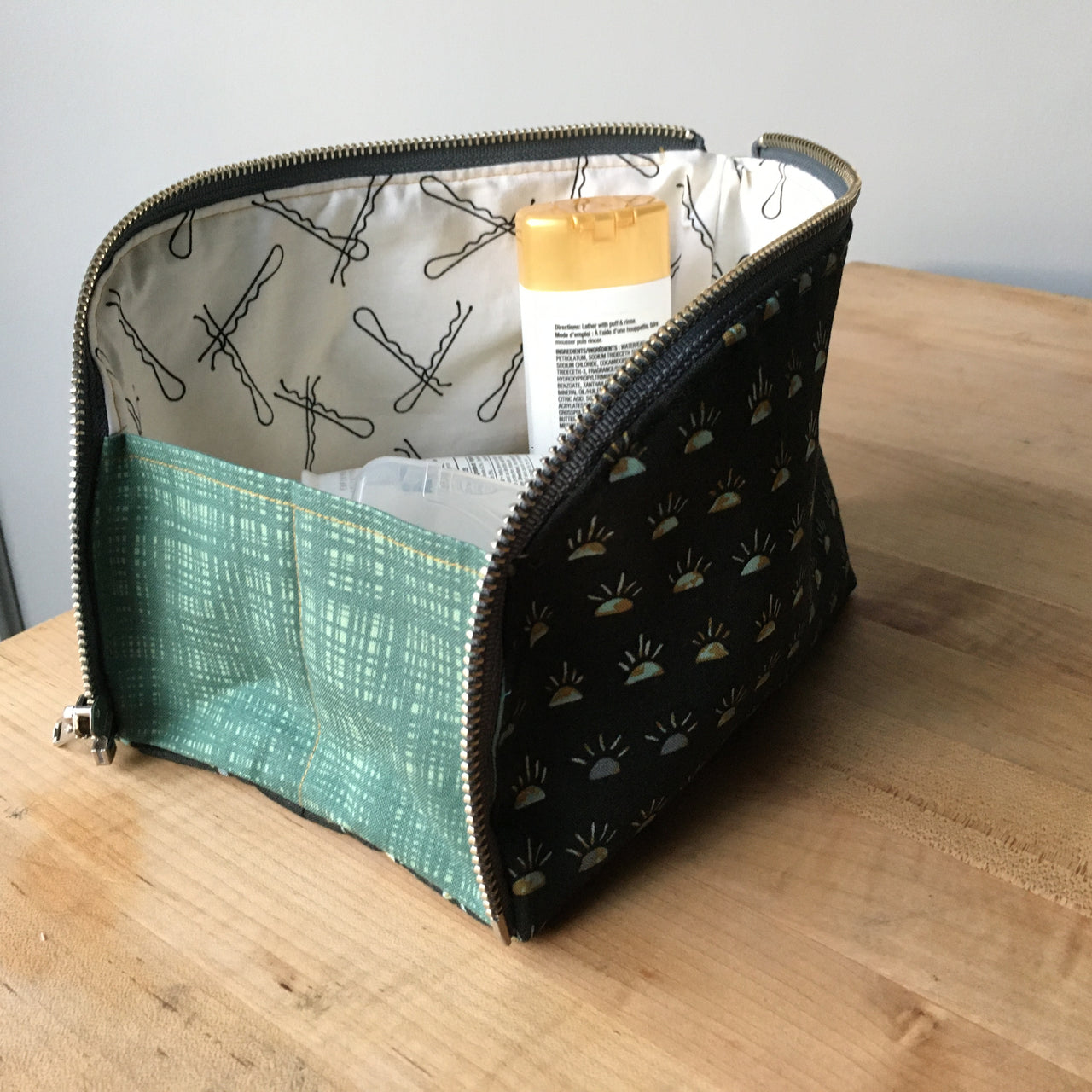 Open-Out Box Pouch comes to us from Aneela Hoey. This brilliant little pouch opens completely thanks to a separating zipper and then closes up for easy travel!
Kit makes the larger size
Two kit fabric choices! Morning Sunshine version with bobby pins for the lining or Knitting Sheep for the knitters in your life!
Kit includes : 
Fully illustrated pattern
Fabric for exterior, interior and gusset
Sturdy metal separating zipper
Woven and fusible interfacing
sku#