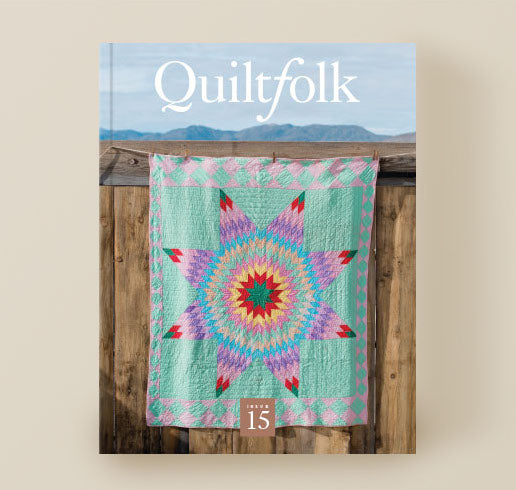 Quiltfolk # 15/Nevada
Bookshelf worthy magazine. 
"Inspiration comes in many forms. One of which is through the exploration of the lives, work, history, and stories of our fellow quilters. At Quiltfolk we believe that once we understand who these quilters are, and where they come from, we can begin to discover new places of inspiration within ourselves."
Bonus! It's also advertisement free!
sku#