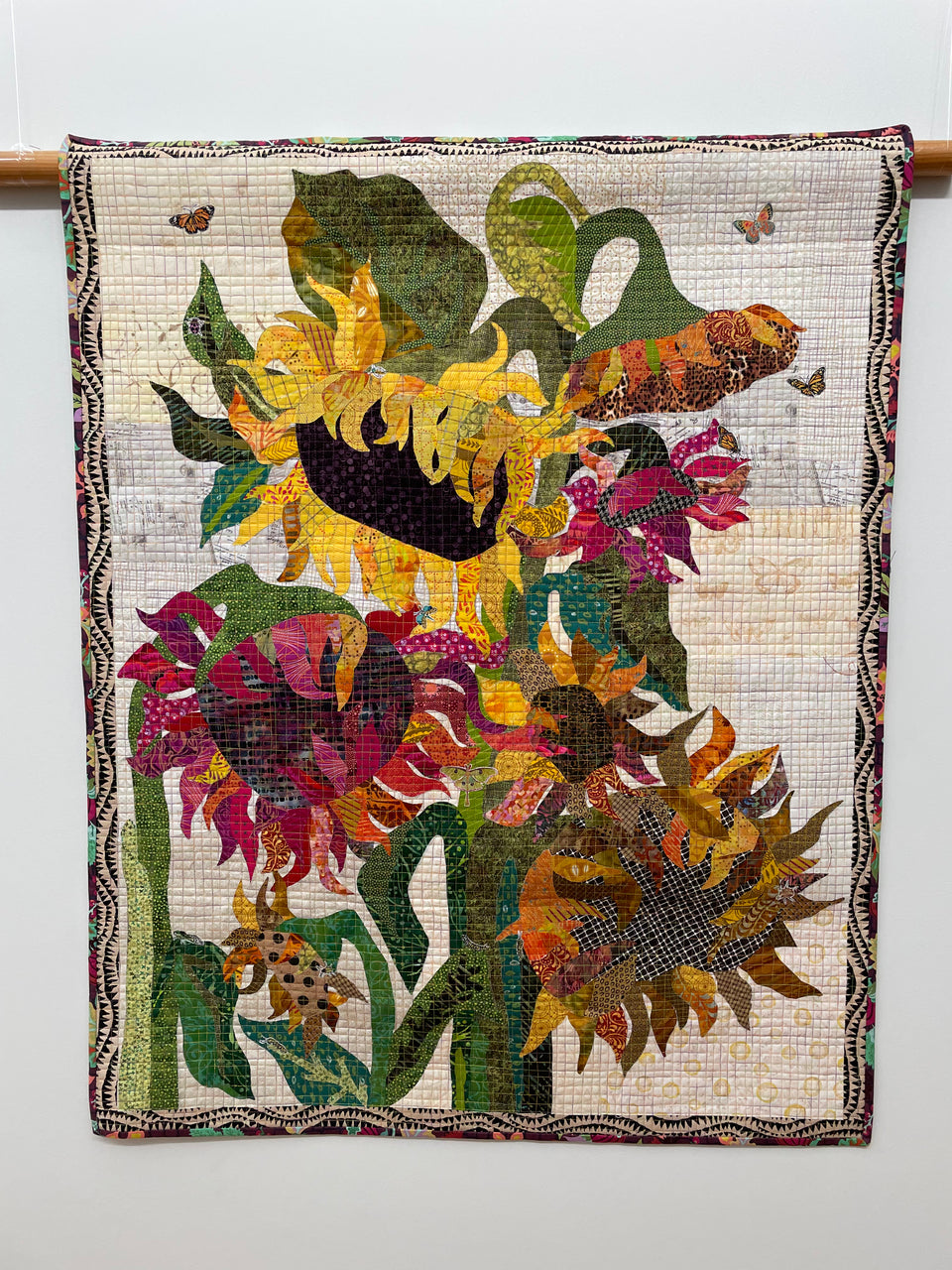 A fabric kit to make Laura Heine's Sunflowers.

Includes over 70 different fabrics, some hand dyed to get just the right shade!
Kit includes all the fabric for the collage front and the binding.
This collage style wall hanging finishes at 33" x 42".
Need the pattern? Click here.
Need other collage supplies? Click here. 

sku#